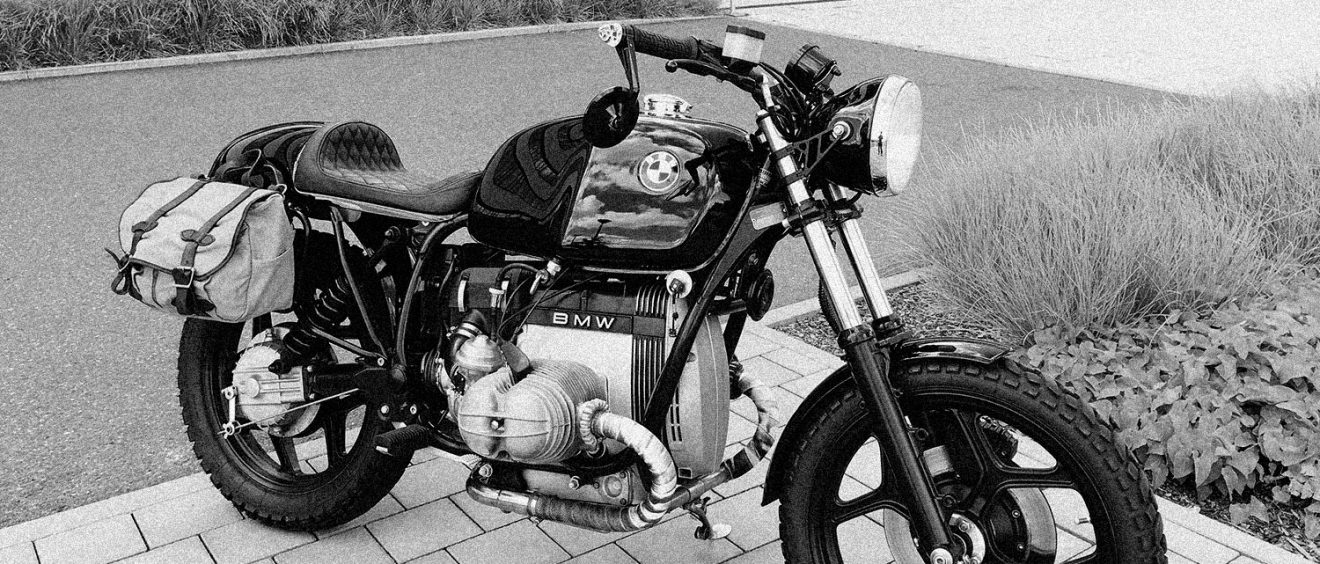 Let the good times ROLL: Olli's bikes
Olli is not just about tuning hair to perfection, but also tuning his beloved companions: his bikes. He has helped various bikes from different decades and looks to a second spring, by turning them from sidetracked middle-agers into beautifully restored racers with a highly sought-after vintage flair.
His latest work transformed a neglected BMW, a relic from the 80s into a timeless and powerful machine, equipped with spikes for off-road fun and robust canvas bags that fit everything MAN needs on a laid-back road trip.
In addition, Olli is known far above Darmstadt's city limits as real Vespa genius. He's been holding that title for some decades now, considering he started taking apart Vespas, screwing, rebuilding, collecting and even racing in his early teens. With his own racing team Fast Orange he regularly participates in local vintage scooter races, where he manages to cross the finish line in one piece and not as the last one. But aside from the racing track, he can also frequently be seen on one of his lovingly cared for vehicles in and around Darmstadt.
Last but definitely not least, Olli is dedicating quite some time to a very hot topic: the e-bike. With his own brand E-Horse, he develops and modifies bicycle frames to his liking – and thus creates completely unique custom e-bikes. Chopper, cruiser or classic bike: there is no such thing as mass production at the E-Horse shop. Wondering if he's selling these one-of-a-kind, I've-never-seen-anything-like-it works of art? Just ask!