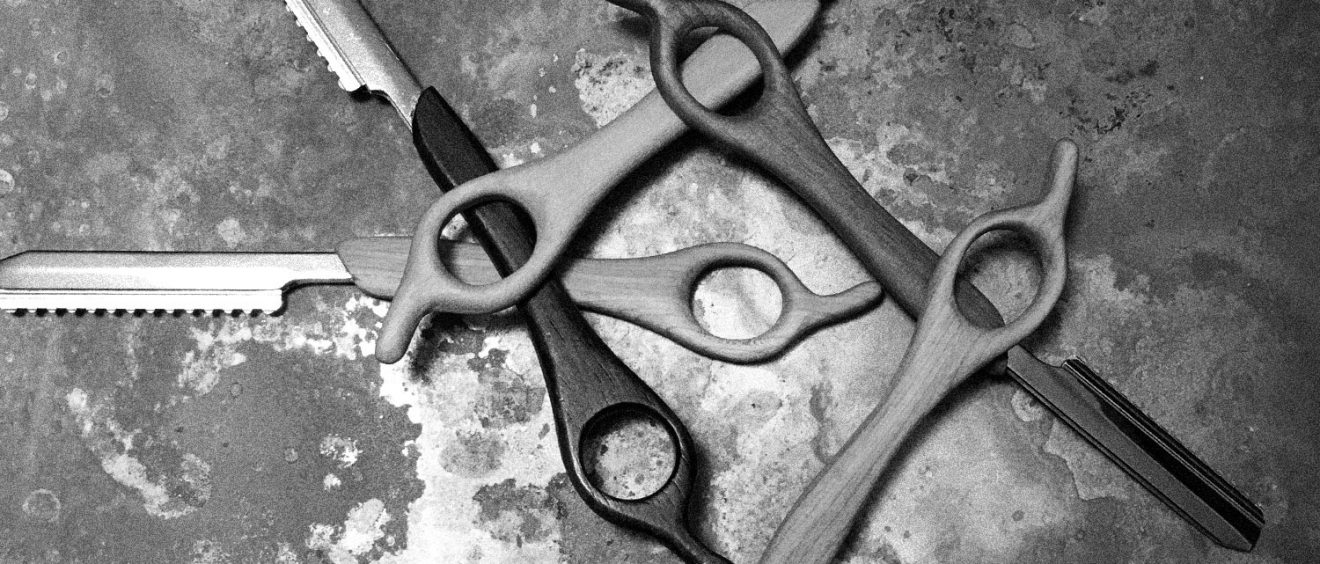 Nothing beats the knife: Rock'n'Razor
A completely free and sculptural way of cutting hair can be achieved through the knife series Rock'n'Razor, self designed and developed by Olli.
Every single knife is unique, as it is carefully and elaborately manufactured by hand. The handle consists of indigenous woods, such as pear, nut or cherry. The resort is milled from steel, which makes it so sharp, the blade only works undercover. The advantage: hair cannot only be cut, but even be sculptured in a three dimensional way. Suddenly, endless possibilities of styling open up. The art of leaving it out turns into the art of keeping it on – only what is absolutely necessary will be cut off. Sharp minimalism at its best. Since handling this tool requries some skilled craftsmanship, Olli is happy to offer training upon request on how to handle and work with the Rock'n'Razor knife.
Olli's love for knives goes back many years, his private knife collection proves he's a passionate gatherer of knives of all shapes and sizes and from all regions of the world. Close friends of his, Wolfgang Lantelme and Bine Eigner from PassionFrance also present their razor-sharp works of art in Olli's salon, there for the taking! Come on over and enjoy these beauties!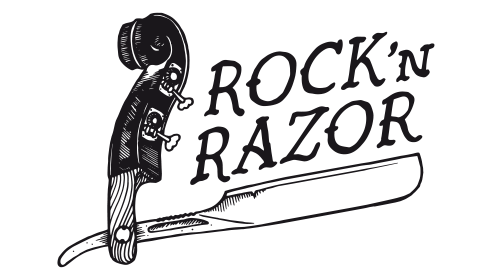 The Rock'n'Razor knives can be purchased in Olli's salon and soon in our Webshop!